Welcome,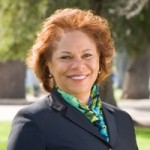 I am Consuelo Meux, PhD.,  leadership and organizational consultant and Founder and CEO of several global companies on the Internet.  Additionally, I teach doctoral courses in Organizational Management for the University of Phoenix, online.  I am the author of the book Yes, I Can Succeed Online and one of my leadership exercises is published in popular Posner & Kouzes, The Leadership Challenge Activities Book.
Even though the majority of  my work is in the international arena through the web, I also produce  local events in various communities.  In 2010, I coordinated the first Central Coast Women's Conference attended by over 120 women from the California Central Coast and Bay Area.
My increasingly popular online radio program, "Seasoned Women Health Radio" is syndicated worldwide through the Amazing Women of Power Media Network.
* If you are growing a small business visit the National Association of Christian Women in Business  (NACWIB) for products, training programs. products, and group coaching.
* If you are interested in knowing more about your personal health and wellness meet me at Seasoned Women Wellness.
* Also, listen to my radio show, Seasoned Women Heath Radio, every Wednesday at 7 a.m. and 1 P.m. PST.
I look forward to interacting with you !